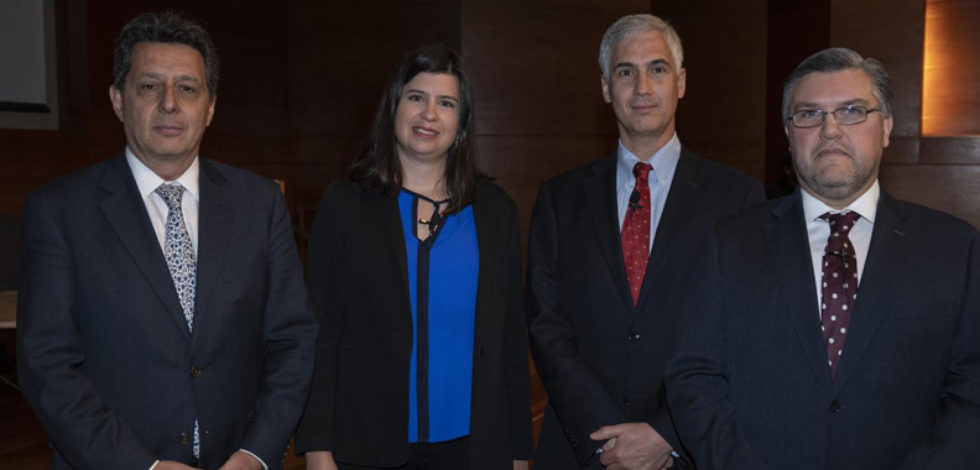 The seminar "Ethical challenges for the company against the fourth industrial revolution", organized by ESE Business School of the Universidad de los Andes.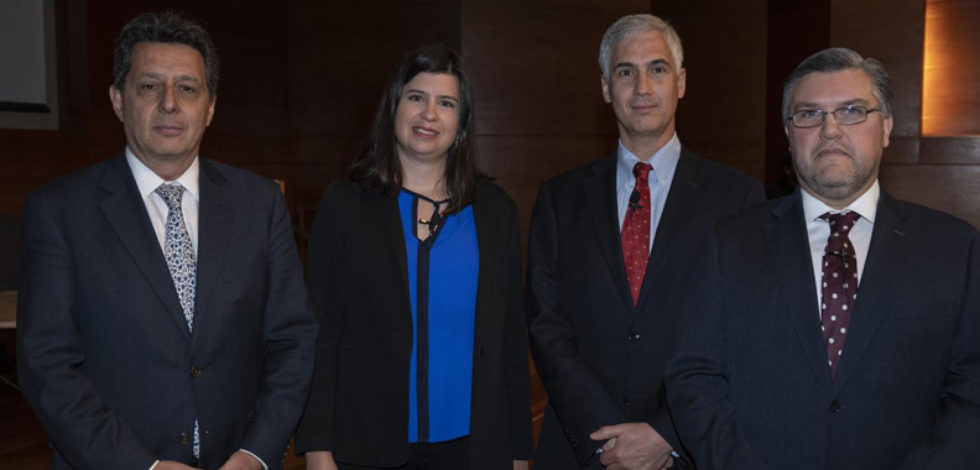 Director of GobLab UAI participates in seminar on business ethics and artificial intelligence
The seminar "Ethical challenges for companies in the face of the fourth industrial revolution", organized by ESE Business School of the University of the Andes, was intended to answer what are the ethical implications that companies must face with the arrival of Artificial Intelligence (IA). The person in charge of opening the conversation was the director of the GobLab UAI and member of the panel of experts who advise the Ministry of Science, Technology, Knowledge and Innovation, María Paz Hermosilla.
During her presentation, the director of the GobLab UAI, referred to the ethical aspect of the use of data with respect to the arrival of new technologies and the protection of people's privacy. "There are mainly three risky elements that should be considered with this fourth technological revolution, these are linked to ethical, privacy, discrimination and opacity issues. Therefore, when we are creating a new business model we have to worry about these aspects and how they will be perceived in the different stakeholders", said Hermosilla.
The speaker also warned about the problems that can be generated with the collection of personal data and the misuse of it, which in some cases can lead to arbitrary elections and discrimination. "The inferences, which thanks to AI techniques can be quite accurate, can also infringe certain rights, for example, employment, right to a credit, I can infer something that may be totally different from what reality is," the academic said.
The seminar was also attended by Pablo Zegers, from the Anastasia company that provides AI software; Radoslav DePolo, former Minister of the Court of Defense of Free Competition; and Álvaro Pezoa, director of the Center for Business Ethics, who was also the moderator of the subsequent conversation.