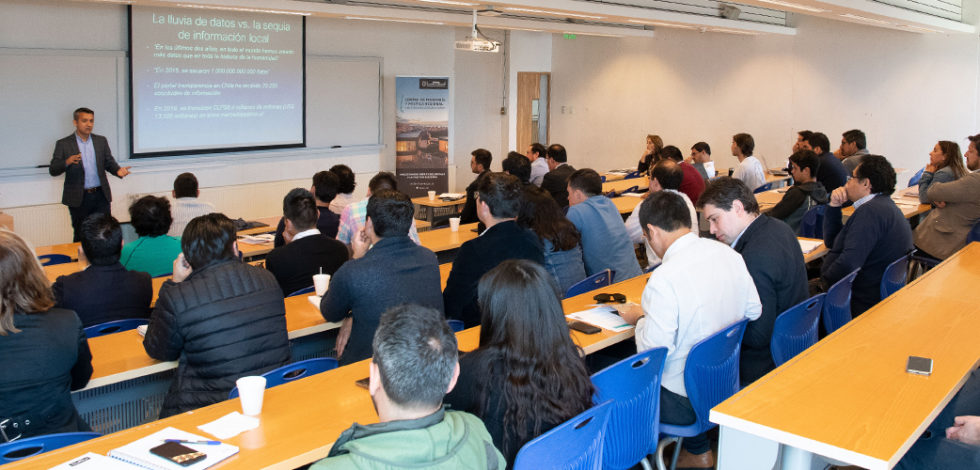 The decentralization process that the country is going through demands from public institutions and companies an increasing knowledge of Big Data treatment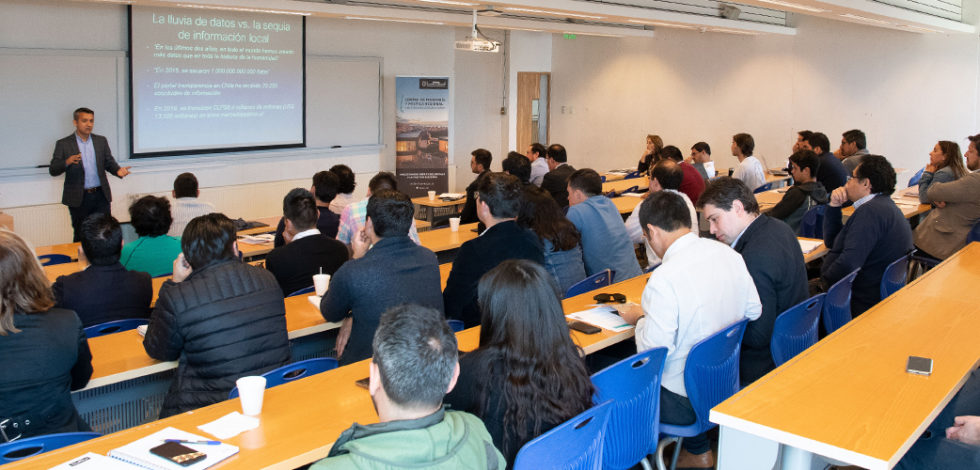 Automating reports with R for timely decision making
The decentralization process that the country is going through requires that public institutions and companies have a growing knowledge of the Big Data treatment for efficient decision making.
As a way of approaching the application and usefulness of the R programming software, the Center for Economy and Regional Policy of the Business School in conjunction with the School of Government, held the demonstration talk "Automating reports with R ".
During the meeting, the professor and director of the Big Data for Public Policies Diploma of the Campus Viña del Mar, Esteban López, explained that "this free access program serves for public institutions and companies to automate the creation of data-based reports".
The teacher highlighted the relevance of meetings of this nature since "we see as imperative the need to provide training options as a form of input from the University for these organizations to be formed in decision-making based on data," he said.
Specifically, we worked on the experience of digital transformation and data use that has been developed by the Environment Superintendence (SMA in spanish). For this, the SMA Business Intelligence and Data Science consultant, Pablo Aguirre, "showed the different phases in which they worked for the creation of the report specifying the current situation at regional level of the environment with different indicators and measures, " López explained.
On this occasion, the Big Data for Public Policies Diploma was officially launched, which will be taught on the Viña del Mar campus from May 2020. The diploma comes to contribute to the process of decentralization of the country where more professionals are required in public and private institutions outside Santiago. These professionals need to know how to work with large amounts of data efficiently and generate relevant information to support decision-making processes.
The diploma, first of its kind in campus Viña del Mar, will be made through an alliance between the Center for Economy and Regional Policy (CEPR) of the Business School and the GobLab of the School of Government, represented by the economic directors Esteban López (CEPR) and María Paz Hermosilla (GobLab UAI).
For more information on the program click HERE.